Are you planning a Mediterranean Wedding? Are you looking for an international English speaking celebrant?
Welcome, you're in the right place.
I am Paul Valentine, I have been officiating at weddings in Mallorca for the last five years.
I will tailor a ceremony to suit you and your dreams – the style and tone of your Mallorca Wedding ceremony will be developed to reflect your individual wishes and personality, and you will experience your special Wedding Day on the stunning Mediterranean island of Mallorca.
Because an official wedding ceremony in a Registry Office is normally lacking in charm, a bespoke symbolic ceremony can offer much more, and will always provide the much more romantic event that everyone wants their wedding to be.
So here under the Mallorca sun, in a beautiful venue, together we will create the the magical Wedding day moments that will be treasured forever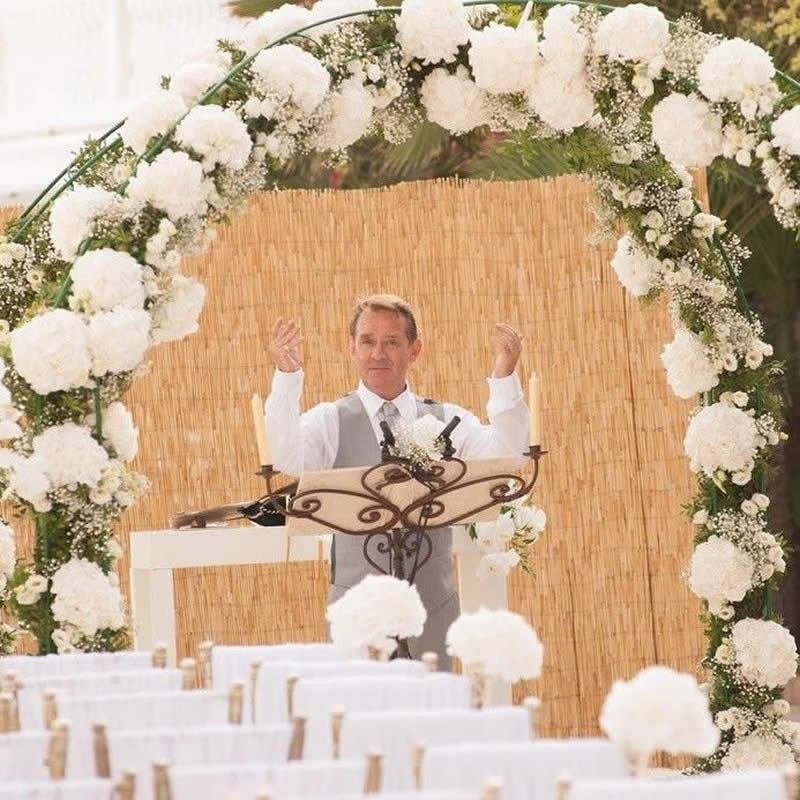 "I only said hello, and they all got up and left…Cheek!"
---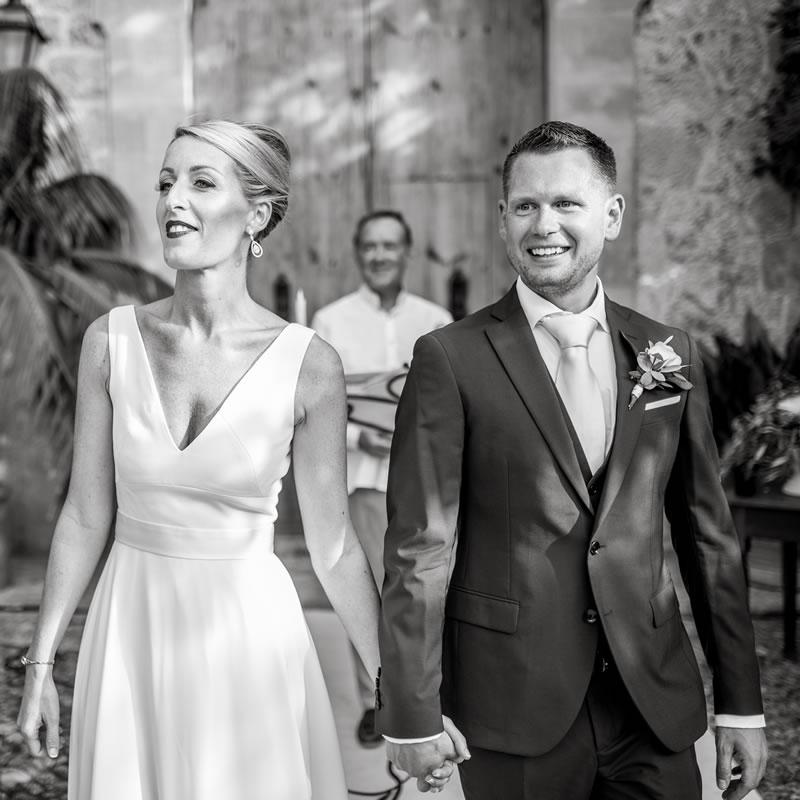 I have had the privilege of officiating at some of the most beautiful venues here on Mallorca, from magical fincas to some of the best hotels, and I have developed close relationships with many of them, including the utterly magical Son Marroig, the Hilton, St.Regis Mardavall, the Nixe Palace, Castillo Son Vida, Cap Rocat, Hotel Formentor, the Park Hyatt, the Maricel, the Jumeirah, and the stunning Hotel Son Claret. I am honoured to be recommended by them all.
To date the Weddings I have officiated at have been very international, with couples from all over the world choosing the island of Mallorca as the destination for their marriage. I have embraced many cultures and ethnicities. In the forthcoming season I have couples from as far afield as Canada and the United States of America, New Zealand and Australia.