Being a wedding celebrant in Mallorca is the best job in the world.
Here are some kind words written by some of my brides and grooms, after their Special Day.
---
Alexander & Lidia Velkov
(from Bulgaria)
"Paul was amazing. He worked with us patiently to create a great ceremony that had a little something special for every person in the audience. When we met him, we knew he was the right person to lead our wedding ceremony and he did not disappoint. With his great sense of humour and artistic delivery he made us laugh, cry and contemplate the world. Much love to the only celebrant in the village. Alex and Lidia"

---
Daniel & Flavia Bay
(from France and Germany)
"From the moment we met Paul we were enamoured but his witty sense of humour, presentation skills and ability to plan a ceremony tailored to us. Paul took the time to get know both me and my wife beforehand, to better understand our personalities. Paul provided ample and helpful guidance and was extremely professional throughout the entire process. He communicated and responded promptly and professionally via email, phone calls and personal meetings. On the Big Day, Paul came well prepared and was able to perform an outstanding service to a vey large multicultural audience that was not fluent in English. The ceremony was beautifully performed, well executed and unanimously loved by all our guests. We are both very pleased to have chosen Paul as our Celebrant to help make our day very, very memorable. Love, Flavia and Daniel"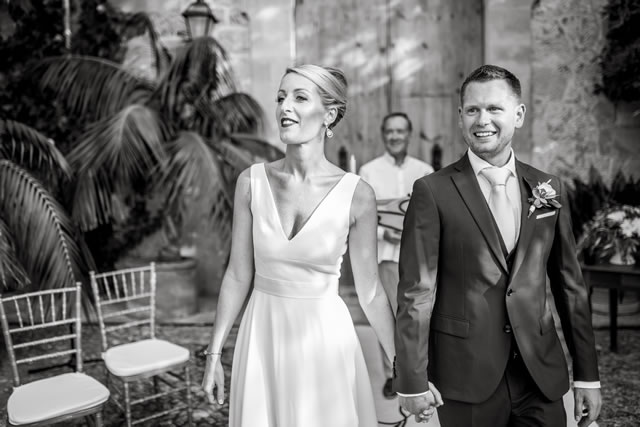 ---
Daniel & Natalie Rodriguez
(from Mexico and China)
"The Wedding Planner, the fantastic Fabricio Marques, suggested Paul to be our celebrant at our wedding at Son Marroig, and we could not have been happier! We didn't meet him until the week before the wedding day, but he made our wedding really personal and special. He kept it serious but still made it real fun, and my Mom loved him: he has an open invitation to Mexico any time! Thank you so much for our special day"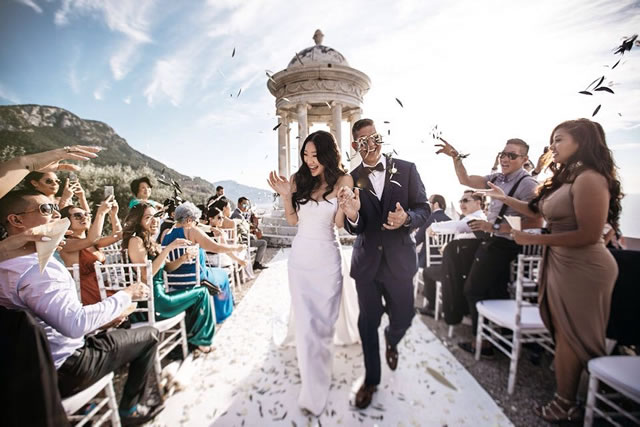 ---
Luc and Anna Mesfioui
(from Morocco and Romania)
"Paul surprised us from the first time we talked on the phone. Happy, and always with a good sense of humour, he easily proved himself to be the best choice. Out of the sixty guests who attended our wedding only one was an English-native speaker, such as Paul. However everyone loved his presence, laughed at his jokes and cried at his touching words. It was an amazing ceremony, better than we have ever expected, and that was all thanks to Paul, his dedication and hard work before, and genuine interest for everything to be perfect"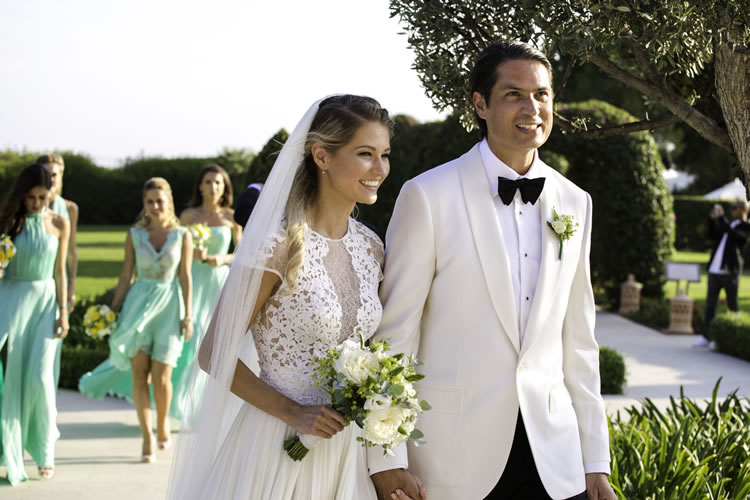 ---
Craig and Elle Cunningham
(from Ireland)
"Paul Valentine made our special day come to life. From the moment we engaged his services, Paul became a friend. Paul's pre-wedding approach was very thorough and engaging, and his performance on the day was charming, witty and left all our guests with smiles on their faces."
Photo by Danyel Andre
---
Will and Raguini Bowden-Dattani
(from the USA & India)
"Our wedding at Son Marroig was a magical day that we will never ever forget. Our families and guests had come from Mumbai and Philadelphia and many other places around the world, Paul's service spoke to everyone, and touched them all. His attentiveness to everything we wanted was incredible and his professionalism was perfect.
Many things made it the best day ever, and Paul was certainly one of them"
---
Mads & Jasmina Engels
(from Denmark & Persia)
"Paul is the perfect celebrant. He is witty, passionate and someone who really understands how to captivate and entertain the wedding guests. Paul made sure the wedding ceremony was personal and unique. It set the perfect tone for our wedding day.
Prior to our wedding ceremony Paul got in touch with us on several occasions, making sure we got to know each other. He even went out of his way, and helped us find the perfect photographer for our wedding day. You get the feeling he just can't help getting involved, because he genuinely cares and will do any thing to make sure you have the wedding day of your dreams"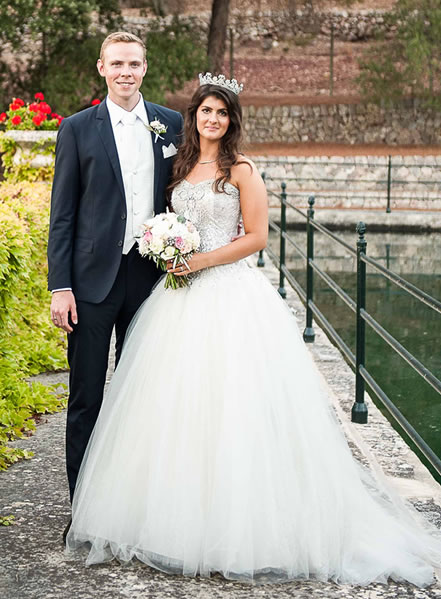 ---
Grant and Lavinia Jacobs
(from Switzerland)
"We met Paul about a year before our Wedding day and in that time we got to know him well as we talked on the phone regularly. It was always great dealing with him, and we felt complete trust that he would make it special – and he really did provide us with a fantastic wedding ceremony, which was uniquely right for us. Something that was incredibly special was the little camel "Humphrey" a soft toy he had made for us, for the presentation of the rings – it was such a personal touch, a little in-joke almost, we couldn't believe it! Amazing!
We couldn't have asked for anything – or anyone – better"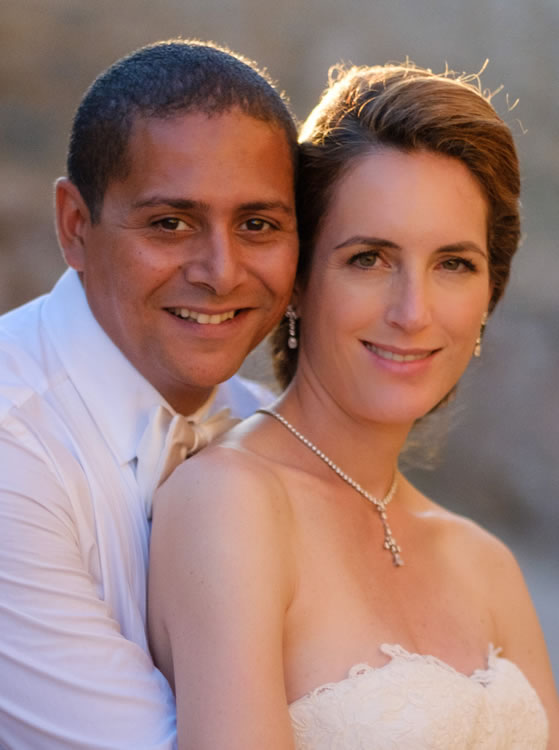 ---
Glenn & Bliss Tamplin
(from England)
"Mr. Valentine: the Main Man! What can we say? From the first day we met, you promised us a bespoke service and you didn't disappoint, Paul. You were very uplifting and articulate, and managed to add a good sprinkling of humour as well as spirituality.
Everyone commented on how wonderful you were. God bless, Pablo"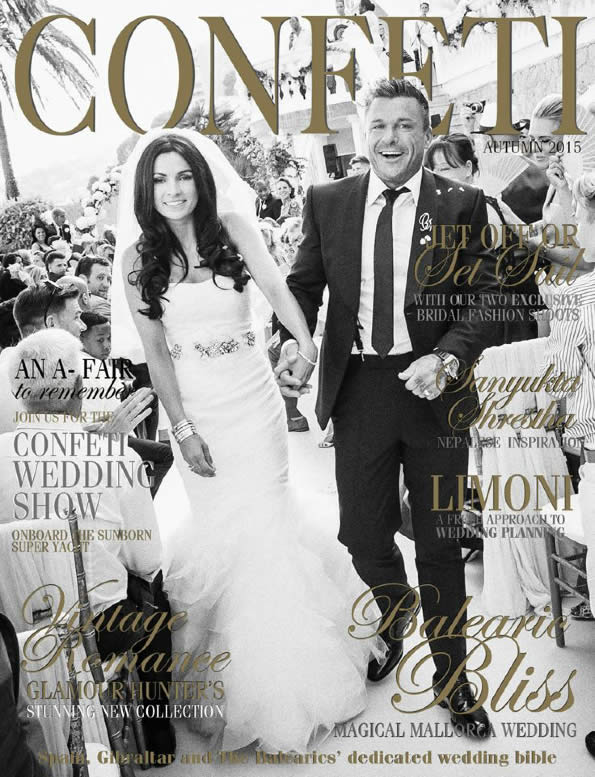 Photo by Thomas Baar
---
Richard and Sylvia Jansen
(from the Netherlands and Germany)
"We chose to have our wedding at the Gran Cristiana Chapel at the Hilton, a really beautiful church. To have a wedding ceremony that fitted the amazing surroundings, but without being too religious we thought would be hard, but Paul got it just right – a perfect mix of the spiritual and emotional, but with a good amount of humour and modern readings. It was serious and light-hearted, in all the right places. Paul understood what we wanted, and what was needed, and delivered exactly that, in his own way. We have to thank Paul deeply for such a wonderful wedding service."

---
Jonas and Camilla Lössl
(from Denmark)
"We would like to thank you Paul for a great ceremony. We appreciate very much all the hard work that you put into making it a very special day. Best wishes for much success in the future"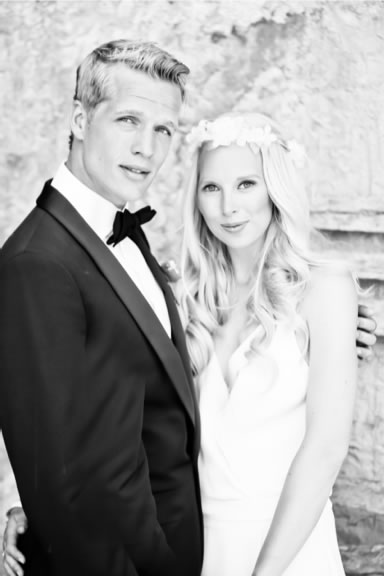 Photo by Zara Kate Daly
---
Dawn and Brendan Furey
(from Ireland and Canada)
"Mr. and Mrs. Furey would love to thank Paul Valentine for bringing that something extra to our wedding. Getting married is alway a stressful time and Paul's perfectly timed humour and incredible speech made everyone relax and enjoy the incredible day. Paul will always be an important part of our wedding day. A million thanks, Dawn and Brendan."
"On the presumption that you are not retiring , I can only hope the the "Testamonial"(sic) Dawn requested is some feed back on how their wedding sermony(sic) was perceived by their guests , as conducted by your good self?. To but it bluntly I thought it "bloody marvelous"(sic) . It had humour, wit, short and to the point, and was enjoyed by everyone. I know as I had a ringside seat and my old video camera captured all . Otherwise I would not be writing this as senility is creeping in, erasing the old memory banks . What more can I say, I remember thanking you as you left and saying how much I enjoyed the sermony(sic), and noted that you didn't stay for a cup of tea (bad form – but then duty called?)
Perhaps we may meet again and if so I will insist you at least stay for tea .
Best Wishes,
Yours sincerely
Tom Furey (Father of the Groom)
---
Lucy and David Ireland
(from Mallorca)
"Thank you so much Paul for being such a diligent the Master of Ceremonies at our wedding. It was a big day for us (obviously!), so to know that we could rely on someone to keep things moving and under control was a huge weight off our minds. From the moment the reception started, with the announcing of the guests, right through the whole meal, the speeches, the toasts, up to the final 'mopping up' of the happy guests at the end of the night, it really couldn't have been smoother. You kept a calm head throughout, and a great sense of humour, which meant we could really enjoy our day without worries. A complete joy to have you on the team!"
---
Alice & Charlie Taylor
(from England)
"Dear Mr. Valentine, what can we say? But thank you, thank you, thank you! Having decided to renew our wedding vows after 50 years, it was very exciting, and we couldn't have asked for anything better: the kindness you showed us, and the help you gave us, in organizing our day, the help with the boat charter, the catering, the readings you selected, and of course the beautiful ceremony you gave us. Everyone loved it – and you! And we have to say it was certainly a different experience to that smog-filled London all those years ago. God bless, Paul, see you in Mallorca next summer – for another anniversary!"